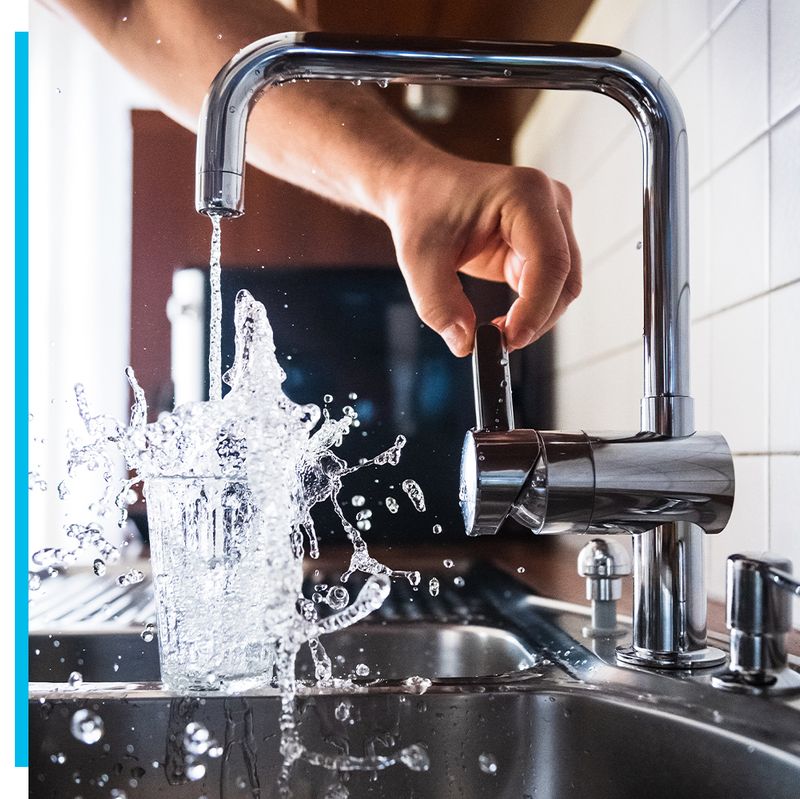 Aquos Life at Home
Installing your Aquos Life water purifier is very easy, just schedule an appointment and one of our Aquos technicians will do everything for you!
Contact us and schedule our visit.

An Aquos technician will go to your home for the installation.

With your help, we'll decide the best place to install your filter.

An Aquos technician will proceed to make all hydraulic connections.

When Aquos technician has finished, an Aquos Life performance test will be done in front of you to show you the functioning filter and the improved quality of your filtered water.

That's it! Enjoy your Aquos Life water ultra purifier and ionizer for only $24.99 a month.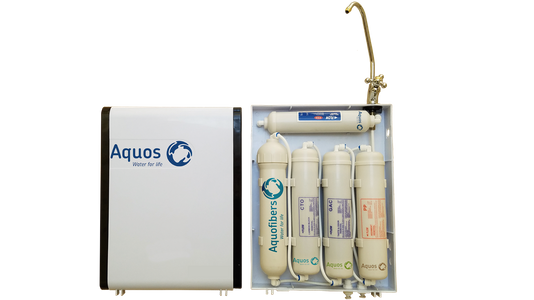 5 Stages of Purification
5 STAGES OF PURIFICATION
Sediments Filtration - Wipes off impurities like algae, silt, and sediments.

Granular Activated Carbon - Wipes off residual chlorine, unpleasant smells, pesticides, THMs, and chemical poisons.

Block Activated Carbon - Has Micropores on the active carbon to hold back the micro-colloids and micro-suspended materials.

Aquofibers® - State-of-the-art Nano Water Technology. Wipes out bacteria, viruses, and anything in the water bigger than 0.02 microns or more. It leaves only natural minerals in the water in its natural and healthy state. So the water outstrips national and international drinking water standards!

Coconut Shell Carbon - Redundant extra protection in the AQUOS purifiers to give that ultimate water quality.